About Mike Robinson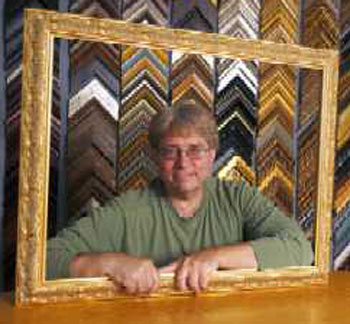 Mike Robinson - Owner
Owner Mike Robinson, is a professional artist who holds a bachelors of Fine Art Degree from the prestigious Tyler School of Art, in Philadelphia. He also studied painting in Rome Italy.

He Mike is an expert picture framer and has a certification (C.P.F) from the Professional Picture Framers Association as a museum trained custom picture framer.
About Ariel-Nora Leroux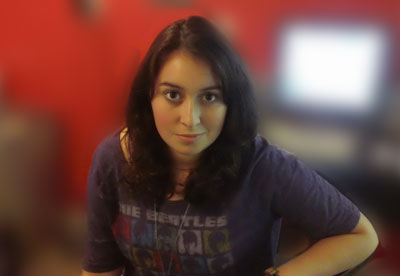 Ariel is an aspiring fashion designer who is currently attending Arts at Capitol Theater Magnet School. She has a passion for pickels, singing, sketching and the wonders of her universe.
As a costume designer, Ariels views the world through her creative prism which is refelected in how she is inspired to create her art.
Ariel presents a fresh, contemporary and quirky approach to the gallery and she looks forward to working with you.
About the Gallery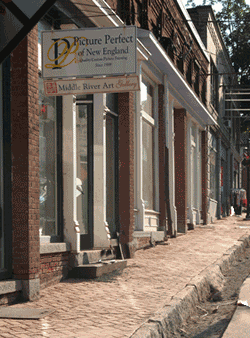 The Middle River Art Gallery made its debut in December of 2005. Its philosophy was to reintroduce the public to original works of art created 'hands-on' by the artist.
The publishing industry had been flooding the art market for years with inferior reproductions that were touted as being 'Original', 'Signed and Numbered', 'Gallery Styled", "Artist Quality' (my favorite) and 'Lithographs'. This culminated in a devaluation of the public's perception of fine art.
These so called works of art selling in mall galleries for $500 to $2,000 were simply canvas transfers or digital prints on canvas, mounted in cheap Asian or Mexican mass produced ready-made frames. Not exactly an heirloom quality investment. The Middle River Gallery will only show quality well crafted original works from reputable artisans.

The gallery was modeled after the small boutique New York City galleries located downtown in 'SOHO' and in Greenwich Village. Located in historic Downtown Stafford Springs, Connecticut, it is housed in a quaint early 19th century building fronting the meandering Middle River flowing through North Central Connecticut.
The Gallery is a not for profit display gallery firmly committed to the visual arts and dedicated to show only original works of art by local and regional artists